About SaferSkin™ Safety assessment for skin irritation, penetration and sensitization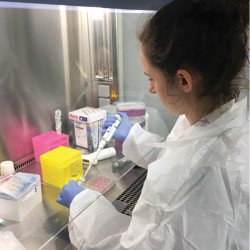 Our labs serve you with up-to-date in vitro assays, computational toxicology and PBPK methods, consumer testing, and regulatory toxicology assessments.
Our mission and expertise is to ensure consumer safety by identifying potential dangers in your chemical formulations and evaluating the safety of your finished products. We will provide step-by step assistance for your projects in cosmetic and pharmaceutical development – while maintaining full compliance with all regulatory requirements.
At your disposal is a diverse portfolio of assays and methods, ranging from the well-established to the most cutting-edge. All techniques meet the stringent criteria of modern science and are performed to the highest professional standard.
We are devoted to providing an excellent, transparent and personalized service.
What we provide
Formulation and ingredient modelling, testing and assessment
Expert study design, consulting and regulatory reporting
Tiered strategy of in silico and in vitro based modelling and assessment for skin irritation, penetration and sensitization
In vitro skin sensitization assay testing according to OECD guidelines and GLP standards (DPRA, KeratinoSens, h-Clat)
In silico based modelling using defined approaches according to industry best practices
Advanced omics-based assay testing of ingredients and formulations
Evaluation of advanced materials including nanoforms
High quality harmonised data integrity and provenance supported by EdelweissData™