Shop
PrediScreen
Product category:
In vitro assays
Product code:
PS03-PrediScreen
PrediScreen test for genotoxicity studies
The PrediScreen test is a developed in vitro test to effectively and quickly study genotoxicity of any type of compounds or samples. This test is carried out on human cell lines to promote the extrapolation of the results obtained to humans.
Samples:
We work with low quantities (10 mg or 1 mM) on all types of samples, be in solid (powder) or in liquid forms:
Environmental samples: river or drinking water, sediments...
Pharmaceutical, cosmetic, alimentary or agrochemical samples: purified compounds, complex mixture, chemicals, oils, drugs...
Raw materials
Others...
Due to the technique used, even auto-fluorescent compounds can be efficiently studied.
Cell lines:
We offer a wide range of human cell lines, adherent or in suspension, from different target organs of contaminants.
The advantage of working with several cell lines having characterized bioactivation capacities is that we take into account the possible need of compound bioactivation in the observed effect. So we can efficiently differentiate direct genotoxins from bioactivated genotoxins.
Assays:
Our tests are carried out according to the following requirements:
At least 8 concentrations of the compound are tested with 1/3 dilutions
24 hours of treatment
Negative and positive controls
Biological triplicates at least
We work in 96-well plate to allow a fast and efficient screening.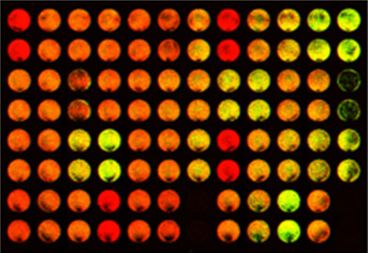 The PrediTox expertise:
The expertise and strong involvement of its toxicologists allows PrediTox to best assist its clients in the interpretation of results.
Any analysis will result in a complete confidential report including all the raw results and their analysis.
We deliver the results within 15 working days following the week of receipt of products.
Personalised studies:
We adapt our test, cell lines as well as the sample processing time according to the studies and needs of our customers.
(The price indicated is for the complete study of a compound on three different cell lines.)
Vendor: PrediTox
---
Check out the latest news in the industry: Subscribe to our Newsletter and sign up to one of our upcoming Webinars
Disclaimer
Edelweiss Connect GmbH is registered as a limited company with Handelsregisteramt of Kanton Basel-Stadt Swiss ID (UID) number: CHE-114.414.615