Shop
Zebrafish Organ Specific Toxicity Assays: Neurotox Assay
Product category:
Toxicology Services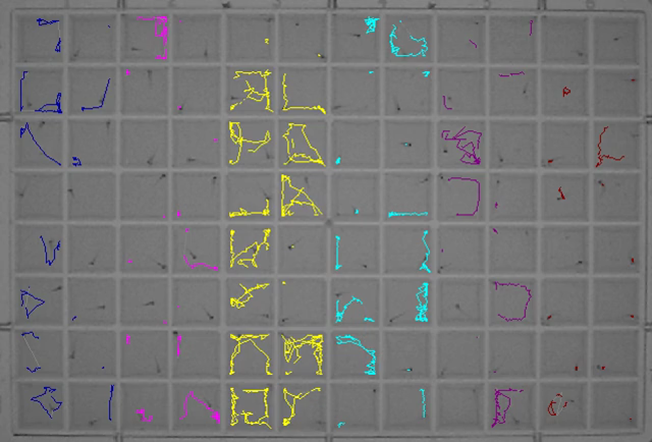 Zebrafish models are gaining recognition in their applications within several fields, such as developmental biology and toxicology. The advantages of the zebrafish model are mainly its low cost and ease of maintenance and breeding. Moreover, the zebrafish is ideal for research purposes due to its small size, ease of handling and transparency.
Different studies have detected close similarities in neuronal signaling pathways and functional regions of the brain. Alterations in the mobility pattern of larvae induced by known drugs have been observed to strongly support the zebrafish as a predictive model of neuroactivity in humans. Behavioral profiling in zebrafish reveals relationships between drugs and their targets and demonstrates a conserved vertebrate neuropharmacology.
Biobide has set up assays to evaluate general behavioral alterations, based on responses to dark-light changes or touch-evoke escape response (TEER).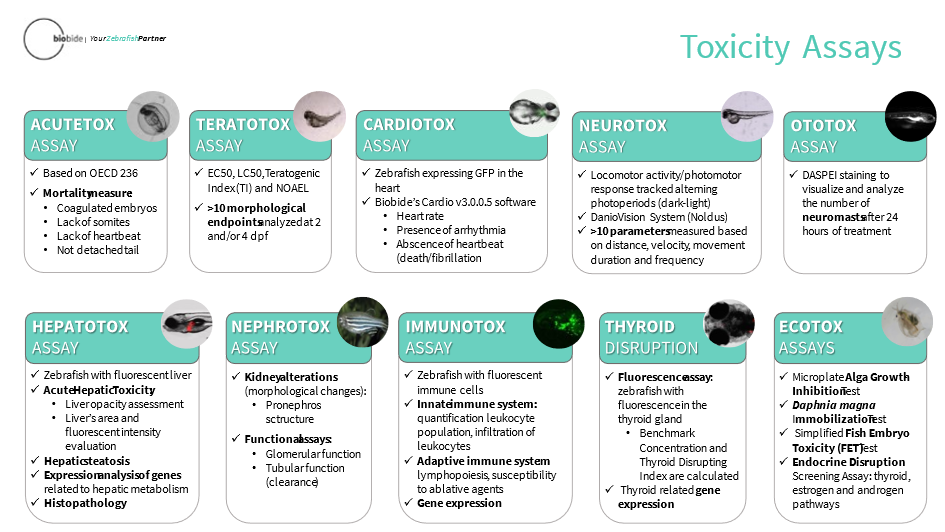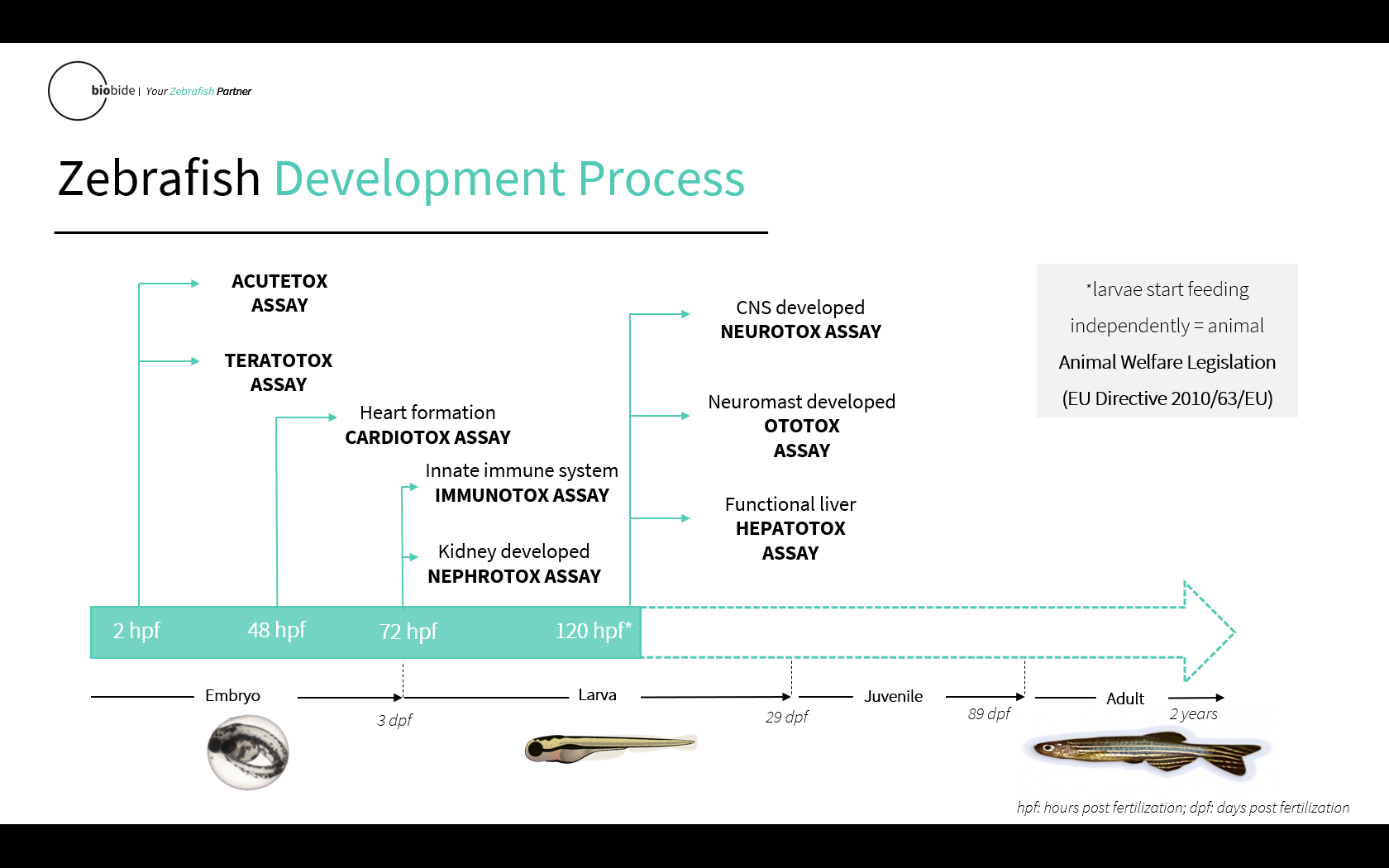 ---
Check out the latest news in the industry: Subscribe to our Newsletter and sign up to one of our upcoming Webinars
Disclaimer
Edelweiss Connect GmbH is registered as a limited company with Handelsregisteramt of Kanton Basel-Stadt Swiss ID (UID) number: CHE-114.414.615