Shop
HUMIMIC Starter
Product category:
In vitro assays
Product code:
TissUse-D01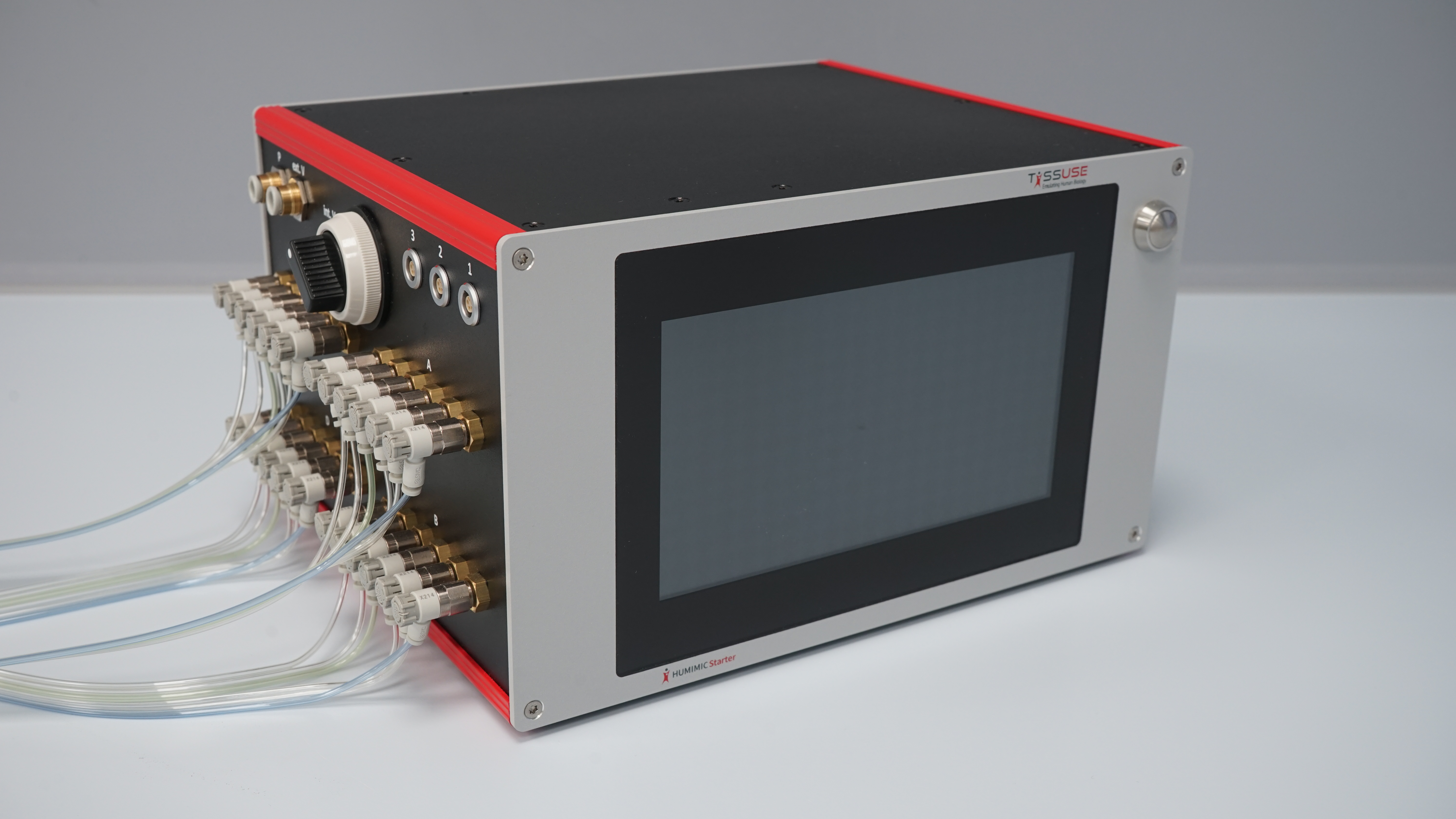 The HUMIMIC Starter delivers 24 pre-calibrated pneumatic connectors for optimal operation of the on-chip pumps.
Pumping pressure can be adjusted and is then applied automatically by the HUMIMIC Starter. This product is equipped with a USB-port for easy management of pressure profiles and transfer of data.
The HUMIMIC Starter is compatible with HUMIMIC Chip2, Chip3, Chip3plus and Chip4.
---
Check out the latest news in the industry: Subscribe to our Newsletter and sign up to one of our upcoming Webinars
Disclaimer
Edelweiss Connect GmbH is registered as a limited company with Handelsregisteramt of Kanton Basel-Stadt Swiss ID (UID) number: CHE-114.414.615