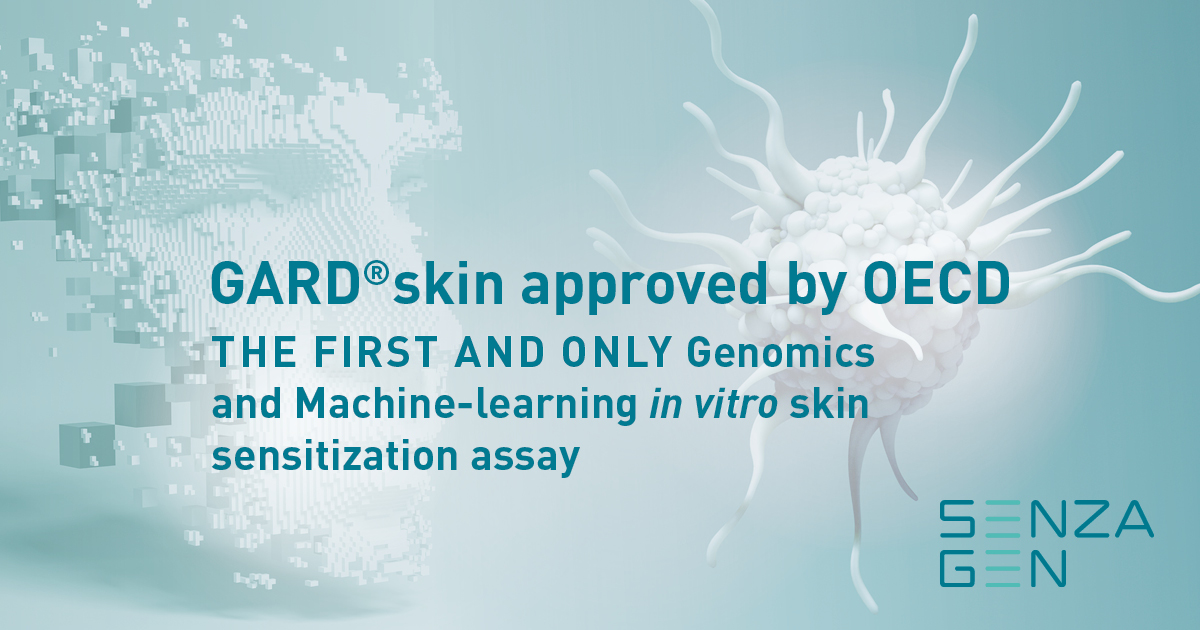 SWBD Provider SenzaGen obtains OECD approval for GARD®skin
SenzaGen today announced that the Company has obtained approval from the OECD for GARD®skin as a test guideline for non-animal skin sensitization.
15 Jul 2022
The Organisation for Economic Co-operation and Development (OECD) today published its approval of SenzaGen's non-animal skin sensitization test, GARD®skin, as a part of Test Guideline 442E In vitro Skin Sensitization. An OECD test guideline enables customers in industries including cosmetics and chemicals in the EU, US, and parts of Asia to use GARD®skin test results for regulatory filings. The approval gives the Company access to the entire non-animal toxicology market for skin sensitization.
"The OECD decision is a regulatory breakthrough for our GARD® technology. With OECD approval in place, we can offer the GARD®skin test to a much broader group of customers, which will result in greater demand for the test, and we expect increased sales volumes in the future. GARD®skin is a high-performance and highly reliable method with a broad application area, especially because it is very well suited for use with chemicals that are traditionally considered difficult to assess. This is an area in which we hold a unique industry position. SenzaGen is the first company in the world to develop and apply new technology based on genomics and machine learning to the field of toxicology and skin sensitization, which will lead to results that are better and safer for humans," says Peter Nählstedt, President and CEO of SenzaGen.
GARD®skin meets a unique customer need
With high reliability, GARD®skin test results help product development companies and producers ensure that the products they bring to market are free of allergies, enabling them to prove this in their regulatory filings. This is the first test to give customers the capability to test chemicals traditionally considered difficult to test. As a result, GARD®skin meets a need in skin sensitization not covered by any other available tests.
The OECD approval
The OECD's applicable regulatory testing strategy for non-animal skin sensitization includes a chemical assessment with several parameters. For skin sensitization assessment, GARD®skin is accepted as a stand-alone method for positive results and together with additional evidence for negative results. The OECD's official announcement on the adoption of GARD®skin as a test guideline for non-animal skin sensitization is available on the following web page: https://www.oecd-ilibrary.org/environment/oecd-guidelines-for-the-testing-of-chemicals-section-4-health-effects_20745788