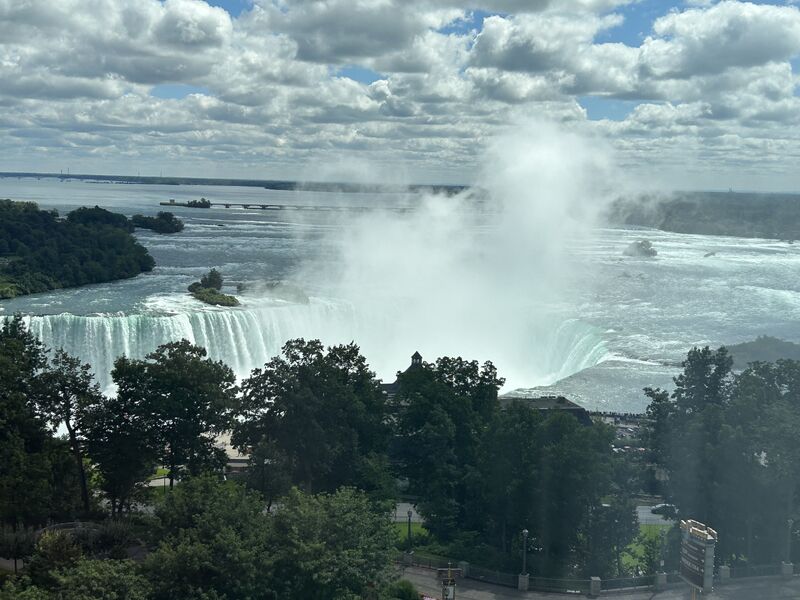 The WC12 Conference Kicks Off in the Scenic Niagara Falls
If you are at WC12 in Niagara Falls please consider coming by the RISK-HUNT3R booth #38 where we are representing the ASPIS cluster of risk assessment projects (RISK-HUNT3R, ONTOX, PrecisionTox) and business collaborations aiming towards a SaferWorldbyDesign.
28 Aug 2023

The ASPIS cluster, a collaborative effort involving H2020-funded projects ONTOX, PrecisionTox, and RISK-HUNT3R, welcomes you to join discussions on NGRA challenges and case studies at booth #38.
Advancing Risk Assessment with New Approach Methods: Are you curious about the evolving landscape of NAM-based risk assessment methodologies and their practical applications? Our booth is a hub for conversations around how these methods are revolutionizing risk assessment in both industry and regulatory contexts, backed by robust scientific foundations and business cases.
Calling for Industry Challenges: Attention, industry pioneers, and NAM-based solution seekers! We're enthusiastic to connect with you over real-world industry cases that push the boundaries of our models and workflow designs. Your insights will play a pivotal role in refining our approaches and enhancing risk assessment strategies for a safer and more efficient future.