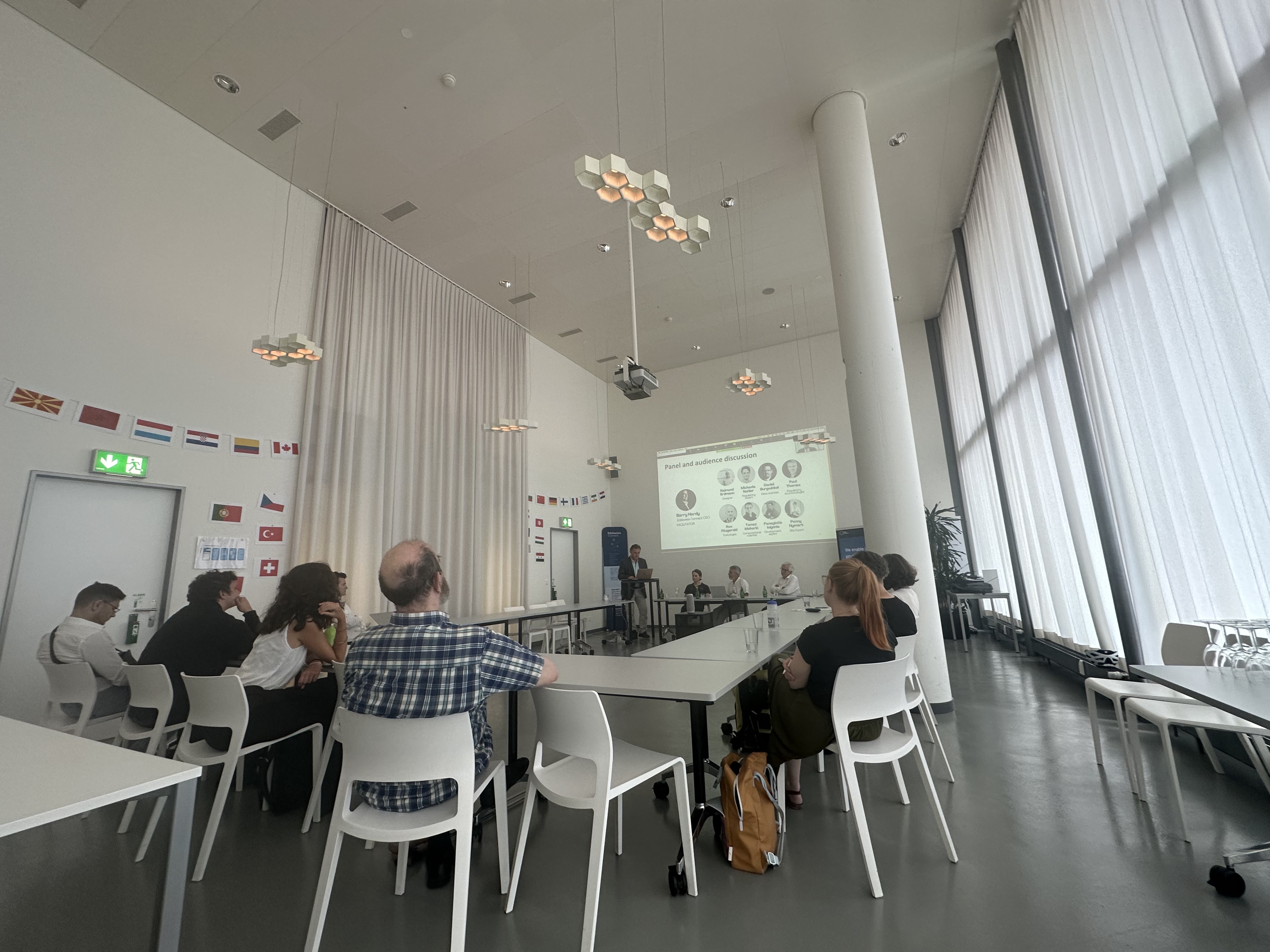 Collaborative Approaches: Addressing Next-Generation Risk Assessment and Safer by Design Challenges
Reflecting on the SaferWorldbyDesign: Safe and Sustainable by Design Networking Event held in Basel on August 22, 2023
1 Sep 2023
In the ever-evolving landscape of product innovation, ensuring safety and sustainability within the design process is a challenge that demands collaboration and shared expertise. While you may not have had the opportunity to attend our recent "Safe and Sustainable by Design Networking Event," we're excited to share the highlights and key takeaways from the gathering.
Navigating Complexity Through Collaboration
The principles of safe and sustainable design are extremely complex, and the challenges they present are multifaceted. Recognizing this, our event aimed to create a platform where minds could converge and meaningful discussions could take place. This collaborative effort involved stakeholders from various sectors.
Uniting Expertise for Innovative Solutions
Our event served as a first step in uniting diverse expertise, fostering knowledge-sharing, and brainstorming innovative solutions. Collaboration is integral in catalyzing discussions that are centered around tackling current needs as well as obstacles. Together, we contemplated potential pathways to address these challenges, with a collective goal of driving progress.
A Continuing Consortium of Knowledge
As we reflect on our networking event, we're excited to share that the journey has only just begun. Our aim is to nurture and expand this consortium of like-minded individuals and organizations, creating a dynamic platform for ongoing knowledge exchange and further networking. In our forthcoming conversations, we will delve further into the intricacies of using a Safer by Design approach in product development, exploring specific challenges and crafting actionable solutions.
Looking Ahead
Our vision for the future involves not only maintaining and growing this network but also enhancing it through continuous growth. We anticipate active involvement in forthcoming events and ongoing actions that align with our shared mission of Safe and Sustainable by Design.
Resources for Your Reference
For your convenience, we've attached two important documents that help describe the essence of our event:
A Summary of Safe and Sustainable Principles
In addition, we encourage you to explore our SaferWorldbyDesign homepage, where you can create an account to access the latest news, webinars, and updates. This portal will serve as your gateway to stay informed about our ongoing projects and solution areas.
Stay Connected
Should you have any questions, thoughts, or insights, please don't hesitate to reach out to us. Your input is invaluable as we continue to shape the future of Safe and Sustainable by Design.
In closing, the SaferWorldbyDesign Team extends our gratitude once again for your support. We eagerly anticipate the opportunity to collaborate with you in the future as we strive for safer, more sustainable design practices.