Biobide Assays, supported by well-consolidated Zebrafish model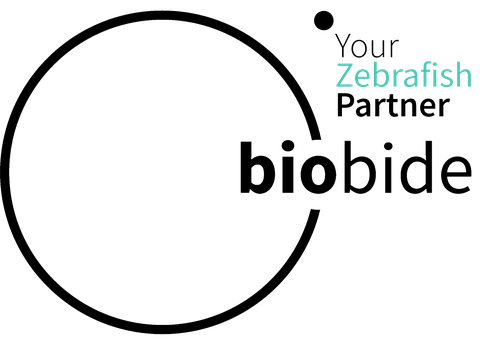 Zebrafish and aquatic toxicological services
Biobide is a leading worldwide Contract Research Organization with headquarters in Spain and a commercial office in USA.
We are specialized in Zebrafish and aquatic toxicological services working under a GLP and an automation environment. Since 2005 we have developed and provided a wide range of toxicity and efficacy assays using the Zebrafish platform and other aquatic organisms such as Daphnia and Algae. Our main goal is to enhance productivity and minimize risks through a new Tailor Made service concept. Our customers are ranked among the top 20 pharmaceutical companies as well as multinationals belonging to the chemical, cosmetics, or tobacco businesses.
Our toxicology assessment covers a wide range of assays supported by our well-consolidated Zebrafish model. Our expertise includes areas of general toxicity as well as organ-specific toxicities.
General Toxicity Assays: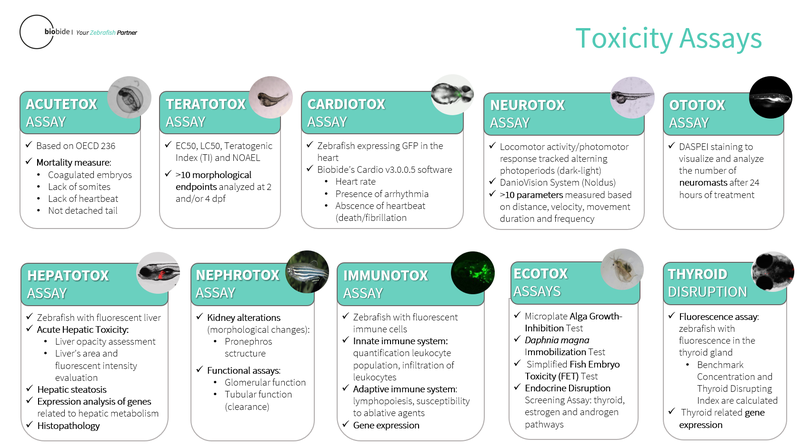 Acute Toxicity Assay
Teratogenicity Assay
Endocrine Disruption Assays
Environmental Toxicity Assays (zebrafish, Daphnia, and Algae)
Organ-specific Toxicity Assays: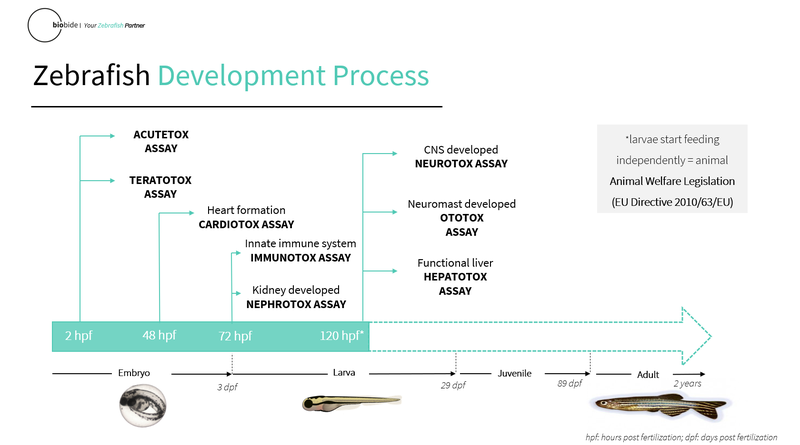 Cardiotoxicity Assay
Nephrotoxicity Assay
Immunotoxicity Assays
Hepatotoxicity Assay
Ototoxicity Assay
Neurotoxicity Assays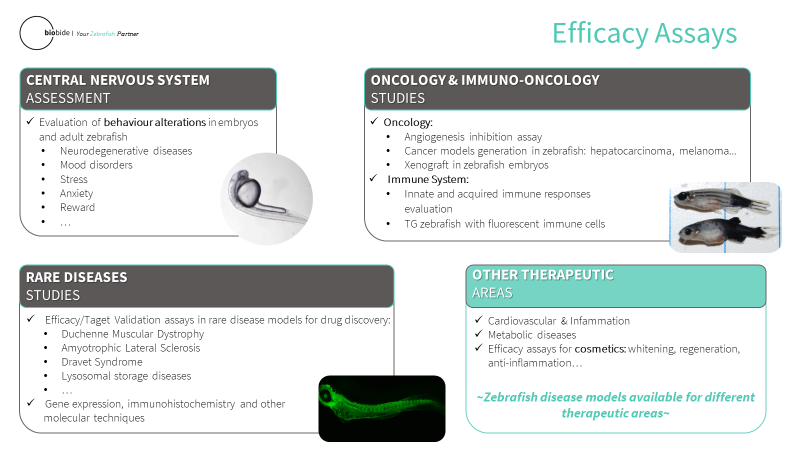 ---