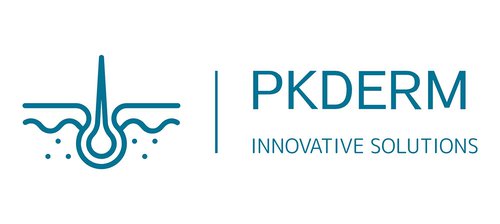 PKDERM
PKDERM Innovative solutions for in vitro safety and efficacy testing
---
PKDERM is a French private company that provides smart innovative solutions for in vitro safety and efficacy testing. Created in 2018, PKDERM relies on the expertise of more than 20 years of its founder, Dr. Hanan Osman-Ponchet. As a former leader in metabolism and pharmacokinetic for large pharmaceutical companies, PKDERM's CEO has developed and tested many alternatives to animal experiment models allowing a reliable and secure evolution from in-vivo experimentation to in-vitro experimentation. PKDERM Laboratories are located in Grasse, in the south of France and aims to support partners in the area of cosmetics/Personal care, dermatology, pharmaceutical, chemical, agro/petrochamical, and medical device industries.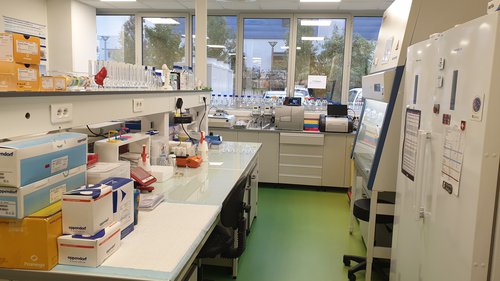 At PKDERM, we are familiar with an array of different assay systems to evaluate the safety and efficacy of new products. This allows us to work with our clients to determine the optimum assay that best fit their needs.
Our acknowledged experience with our worldwide network of multidisciplinary partners enable us to rapidly support our customers confronted with new urgent testing needs.
Our biological models include but not limited to:
2D culture of human skin cells (keratinocytes, fibroblasts, melanocytes),
3D human skin equivalent models, excised human skin,
2D and 3D human hepatocytes,
2D and 3D human lung models and
precison-cut lung slices (PCLS).
Our in vitro safety testing includes but not limited to:
dermal absorption,
skin and eye irritation,
skin and lung sensitization,
cytotoxicity, phototoxicity,
endocrine disruption,
drug metabolism,
drug transporters and
drug-drug interactions.
Our in vitro pharmacology/efficacy testing includes but not limited to:
dermal and nail absorption,
inflammation,
pigmentation,
ageing,
wound
healing,
lung fibrosis …
We provide personalized service for every client and every project and we support the development of new products from the initial reflection and conceptualization to the data promotion and publication. We perform standard testing services as well as optimizing and validating new alternative assays.
On the other hand, PKDERM offers scientific and project management services related to alternative methods to animal testing and provides workshops and practical training on the use of in vitro methods.
---