SaferWorldbyDesign Webinars
In Silico solutions for drug discovery

Tuesday, 12 October 2021 - 16:00 CET
Based in Basel, Switzerland, Maieutix is a consulting company specialized in Computational Biology and Molecular Dynamics Simulation services. With an interdisciplinary team, we aim at providing in silico lab-free solutions for the screening and identification of molecules with pharmaceutical interest and support researchers and drug makers in their drug discovery journey. Maieutix uses a combination of a proprietary algorithm and commercially available software and databases in order to offer a full range of drug discovery services to its clients.
Our algorithm, based on Essential Dynamic Monte Carlo (EDMC) simulation, is able to perform macromolecular docking and analysis of complex biological systems while respecting and preserving the global flexibility of the macromolecules, therefore enhancing the predictivity precision of the simulation. During the seminar, Dr. Carrillo will present the Maieutix project and illustrate the basis of our innovative approach for in silico drug discovery activities. A series of case studies, where we compare the performances of our tools with the most common simulation tools used in drug discovery will be presented and analyzed; a special focus on the selection of biological targets of relevant interest in the translational medicinal field will be given.
Presenters: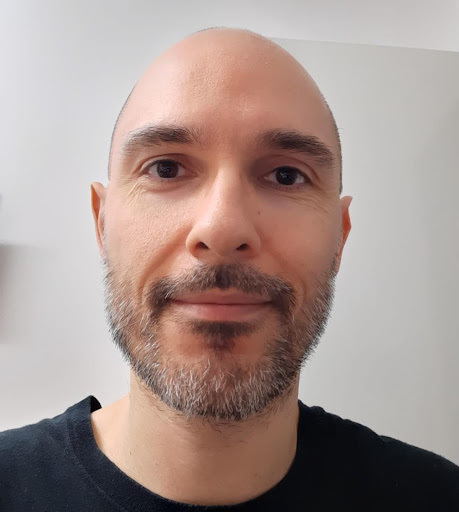 Oliver Carrillo, PhD
Oliver Carrillo, Ph.D., is a physicist that oriented his research towards biophysics and the theoretical study of biological systems. He worked as a postdoc in the Molecular Modelling and Bioinformatics Group of the Biomedical Institute of Barcelona, led by Prof. Modesto Orozco, where he developed computational models that were patented and published in several scientific journals. He actively participated in research projects in the Nanoscience Institute of the Italian Research Council, University of Padova and in the "Laboratorio di Strategie Multidisciplinari Applicate alla Ricerca e alla Tecnolo gia - SMART" of the Scuola Normale di Pisa leaded by Prof. Vincenzo Barone. He has been leading the Software Development of the Electronic and Atomic Protein Modeling Team in the Barcelona Supercomputing Center.