Shop
Toxicogenomics data analysis - Standard
Product category:
Toxicogenomics
SciLicium Toxicogenomics services aim at using transcriptomics data to address several challenges in toxicogenomics. After careful planning of exposure conditions, RNA extraction, and library preparation, the toxicogenomics data are pre-processed and used to identify the toxicogenomics signature, to perform functional analysis, and predict and prioritize potential adverse effects.
Basic, Standard, or Advanced, it is up to you to choose and customize the analysis that will suit your project. SciLicium's experience in toxicogenomics data processing and analysis allows us to offer you various benefits on a wide range of technologies (DNA chips, RNA-seq, single-cell RNA-seq, 5 'or 3' RNA-seq) to screen your compounds.
Standard analysis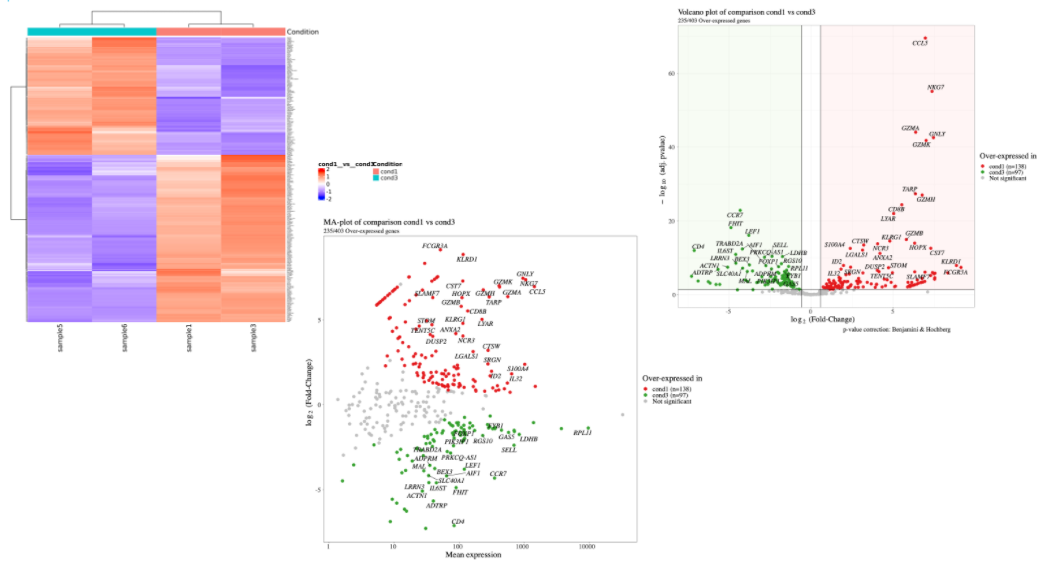 After having ensured the high quality of your data, you will want to get to the heart of the matter and answer some of your questions/start your analysis. Unfortunately, you do not have the bioinformatics and biostatistics skills to answer your questions.
SciLicium has all the expertise to offer you appropriate statistical analyzes that will allow you to:
Detect statistically relevant transcriptional events
Discriminate expression patterns
Define robust toxicogenomics signature
Identify potential biomarkers of exposure
Perform functional analysis



---
SaferWorldbyDesign
SaferWorldbyDesign integrates in silico and in vitro methods to develop standard and premium Integrated Approaches to Testing and Assessment (IATAs), including methods that support ingredient and formulation screening and testing, product design and the preparation of Regulatory Dossiers.
---
Disclaimer
Edelweiss Connect GmbH is registered as a limited company with Handelsregisteramt of Kanton Basel-Stadt
Swiss ID (UID) number: CHE-114.414.615
Copyright | SaferWorldbyDesign 2022