New Approach Methods in Safety Assessment EU-ToxRisk Solutions
Who we are
The EU-ToxRisk Commercial Partnership is a joint venture between organisations providing coordinated integrated solutions to industrial problems in safety assessment. The partners bring experience and resources together to provide a one-stop shop in safety assessment solutions.
We jointly have experience in New Approach Methodology in safety assessment, predictive toxicology, in vitro screening, computational modelling, toxicogenomics, read across, tiered strategies, data science, product design, risk assessment and regulatory assessment.
Our Expert Team
Barry Hardy, Edelweiss Connect GmbH, coordinator
Costanza Rovida, CAAT-Europe
Bart van der Burg, BDS
Bas ter Braak, Leiden University
Monika Kijanska, InSphero
Paul Jennings, Vrije Universiteit Amsterdam
Gerhard Ecker, Phenaris
Andras Dinnyes, Biotalentum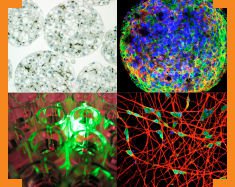 What we provide
Solutions to:
Tiered strategies in safety assessment
Evaluation of toxicological endpoints: e.g., liver, kidney, neurotoxicity, skin, eye, endocrine disruption
Integrated screening and data analysis across multiple technologies
High quality best practices in protocols, data generation and processing
Data mining and modelling to supporting decision making and jobs to be done
Product ingredient screening and evaluation
Formulation testing and assessment
Animal free safety assessment
Read Across
Risk Assessment
Regulatory reporting
Adverse Outcome Pathways (AOPs)
Knowledge-mining of background information and documents to propose AOP key events, related hypotheses and testing strategies
In vitro and toxicogenomics testing and analysis of AOP-based hypotheses
Testing
Our in silico modelling and in vitro testing workflows are anchored to key events of Adverse Outcome Pathways (AOPs)
Our testing is guided by in silico modelling e.g. we can provide a business case for testing based on the value of new information generated
We can carry out exhaustive searches of existing databases, public knowledge sources, and document repositories using data and knowledge mining techniques supported by expert curation capabilities as required
Modelling
We can apply a variety of algorithms and machine learning techniques to datasets supporting the building of reference and customised models
For skin sensitization we have reproduced the leading defined approaches developed and used at industry leaders leaders such as P&G, BASF, Givaudan and Shiseido and including a well-documented and easy-to-use comparison of model results
We also can apply our computational chemistry expertise to the evaluation of properties such as metabolism and transporters
Contact us with your problem and we will work together to identify your needs and coordinate a response with a solution!
Our Assets
Data Management
Our EdelweissData™ approach to data management organises all data for a project or customer order using best data practices and standards
All metadata and data is harmonised and aims for completeness and integrity
Data processing workflows are organised as reproducible in silico protocols with instances stored within the system for future reference
All in silico and in vitro protocols are fully described and stored in the system
Secure Customer Data management solutions can be provided through premium customer accounts
Consulting
We offer leading consulting expertise to all customer projects including case study design, in silico modelling, testing and report preparation
Our in silico modelling and in vitro testing are planned and executed by our case study leader in a tiered manner
We have significant experience in coordinating safety research or infrastructure development projects, building data management and software solutions, applying machine learning and AI to larger datasets and knowledge collections
We have leading experience in Alternatives to Animal Testing, 3Rs, New Approach Methodologies, and related regulatory guidance issues and can help solve difficult issues that customers have in addressing information requirements of regulations (e.g. REACH)
Assays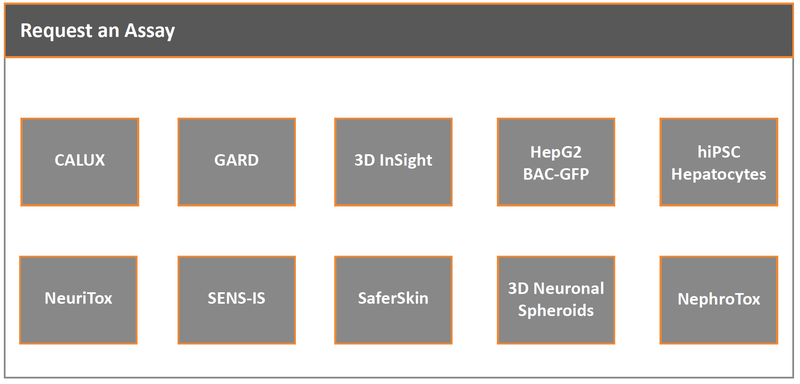 Specialist Areas
Characterisation and risk assessment of nanomaterials including addressing emerging regulatory information requirements
Systemic Toxicity evaluation of cosmetic ingredients e.g., including mechanistic liver and kidney assessment based on New Approach Methodologies
High throughput safety evaluation of chemicals and chemical mixtures
Transporter and metabolism modelling
3D liver cell culture screening and high content imaging
AI and Machine Learning
We have leading expertise in developing and validating QSAR models
We apply our machine learning expertise to the development of models in applications including customised versions for customers
Our AI team has leading expertise in extracting targeted knowledge from information collections (documents, abstracts etc.) and organising it as structured information e.g., available to applications from a customised EdelweissData™ instance
References
Our reference community version of SaferSkin™ demonstrates reproduction of best practices and methods at leading industrial organisations such as Procter and Gamble, BASF and Givaudan
We have developed the knowledge infrastructure for leading international programs supporting the development of new methods in safety assessment such as EU-ToxRisk
High throughput safety evaluation of chemicals and chemical mixtures
We developed the knowledge infrastructure for leading European programs supporting the development of new methods in the safety assessment of nanotechnology such as eNanoMapper and ACEnano

Partner Offerings
EdelweissConnect

Organisation of main contact point with customers for coordinating responses of the Parties
Coordination of EU-ToxRisk commercial response desk responding to customer enquiries
Coordination of legal and business processes and documentation for commercial proposal preparation and service provision
Coordination and project management of commercial projects
EwC's EdelweissData™ infrastructure supporting project data management and analysis
EwC safety assessment laboratory in Basel
EwC science and technical teams for application development, consulting and safety assessment support
EwC marketing and sales functions operating out of Basel for Europe and Raleigh-Durham for US
See more on EdelweissData
---
Vrije Universiteit Amsterdam

Testing of substances in renal epithelial cells (cell line, iPSC or primary) and toxicity assessment
Mitochondrial toxicity assessment
Phase I and Phase II Metabolism in human liver extracts and/or recombinant preparations
Molecular docking, molecular dynamics and site of metabolism prediction
Consultation on most appropriate in vitro models and assays
See more on Mechanistic toxicology
---
BioDetection Systems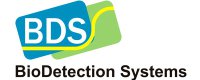 Laboratory services, including proprietary CALUX® methods measuring the interaction of compounds with key toxicological targets in human cells
Quantitative high throughput analysis for safety assessment of chemicals and a wide variety of consumer products in a rapid and cost-effective manner
Extensively validated and incorporated in relevant international (OECD,ISO,EU) guidelines
Marketing and scientific information and support to the Coordinator
Support for customer relationship establishment, negotiation, business planning and project or service delivery
See Endocrine disruption: Calux® methods
---
Phenaris

Computational models for predicting interaction of compounds with transporters related to ADMET
Data, models, and decision support in all aspects of in silico toxicology
Decision support based on toxicological read across
See more on Transporter Modelling
---
InSphero

7 or 14 day cytotoxicity assay based on 3DInSight™ Human Liver MicroTissues
Causality assays covering reactive metabolite formation, oxidative stress, and inflammation
Consulting (in the area of investigative toxicology based on 3DInSight™ Human Liver MicroTissues)
See more on 3D InSight™ Human Liver Microtissues
---
CAAT-Europe

Organization of communication and dissemination activities, as workshops and information days targeting different groups (regulators, industry, academia)
Risk assessment in the scope of REACH or other EU Regulations
Testing in unique neurotoxicity and DNT tests, as individual tests or in combination with other provided test methods, namely:

NeuriTox, PeriTox, cMINC
Full characterization of different cell systems (neuro, kidney, liver) for the following key events: cell death, energy metabolism, oxidative stress.
See more on how to Understand the toxicological profile
See more on Developmental Neurotoxicity (DNT)
---
University of Leiden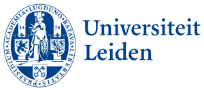 HepG2 BAC-GFP reporter technology with panel of >50 human reporter cell lines
High content screening for dynamic stress pathway activation
Automated high content image analysis with single cell resolution
Compound prioritization using reporter cell lines
Culturing of a range of cell types including pooled donor primary human hepatocytes (PHH), HepG2, hiPSC, hiPSC-derived hepatocytes
Exposures of cell cultures to chemicals, cell harvesting, sequencing and transcriptomic analysis
Toxicological pathway using reporter cell lines
---
BioTalentum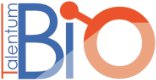 Toxicity assay (acute or 7 days long chronic exposure) based on 21 and 42 days old hiPSC derived neuronal cultures
Toxicity assay based on 3D neuronal spheroids at various differentiation stages (acute exposure) representing fetal development
Consulting (in the area of investigative neurotoxicity and DNT based on human neuronal models) and trainings on the methods above
See more on Human Induced Pluripotent Stem Cells
---
Contact us with your problem and we will work together to identify your needs and coordinate a response with a solution!
---

Eu-ToxRisk is an Integrated European 'Flagship' Programme Driving Mechanism-based Toxicity Testing and Risk Assessment for the 21st century.