Shop
General Toxicity Assays: Acute Toxicity Assay
Product category:
Toxicology Services
Acutox Assay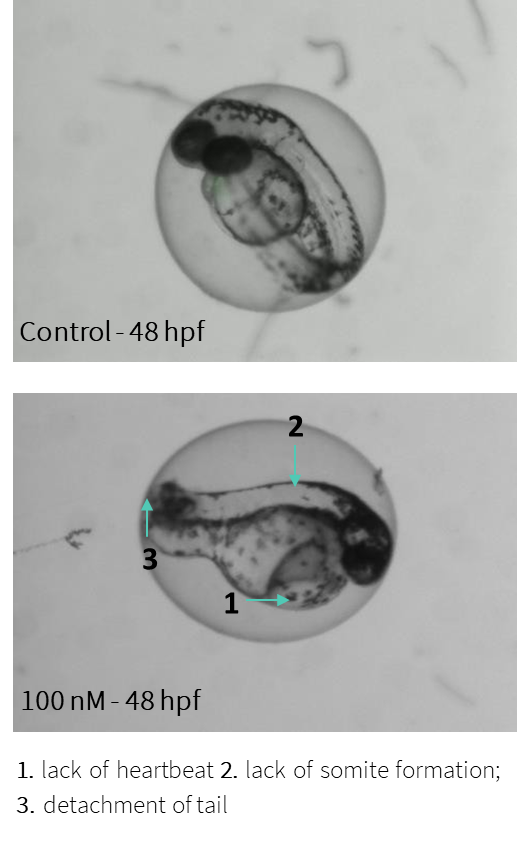 This assay may be used as a general toxicity assay or as an environmental toxicity test. Following the OECD 236 Guideline (Fish Embryo Acute Toxicity Test or FET Guideline), a convenient, rapid and inexpensive acute toxicity test has been set up. Wild Type embryos at 2-4 hours post-fertilization stage (hpf) are incubated with 5 concentrations of the test chemical spaced by a constant factor not exceeding 3. Retinoic acid is used as the positive control.
During 96 hours of treatment, embryos are monitored and toxicity induction is measured as presence of any of the 4 main parameters described by the FET Guideline. Subsequently, significant effects images and a concentration-effect curve are given.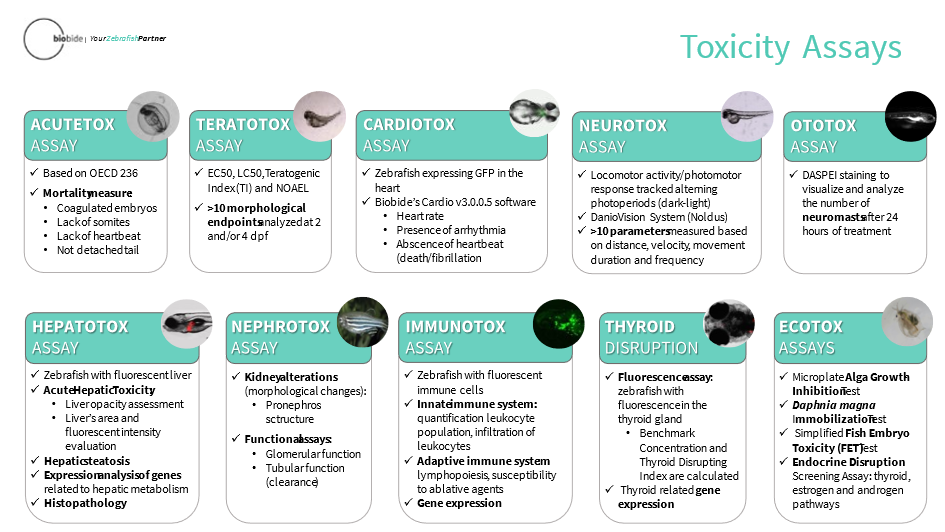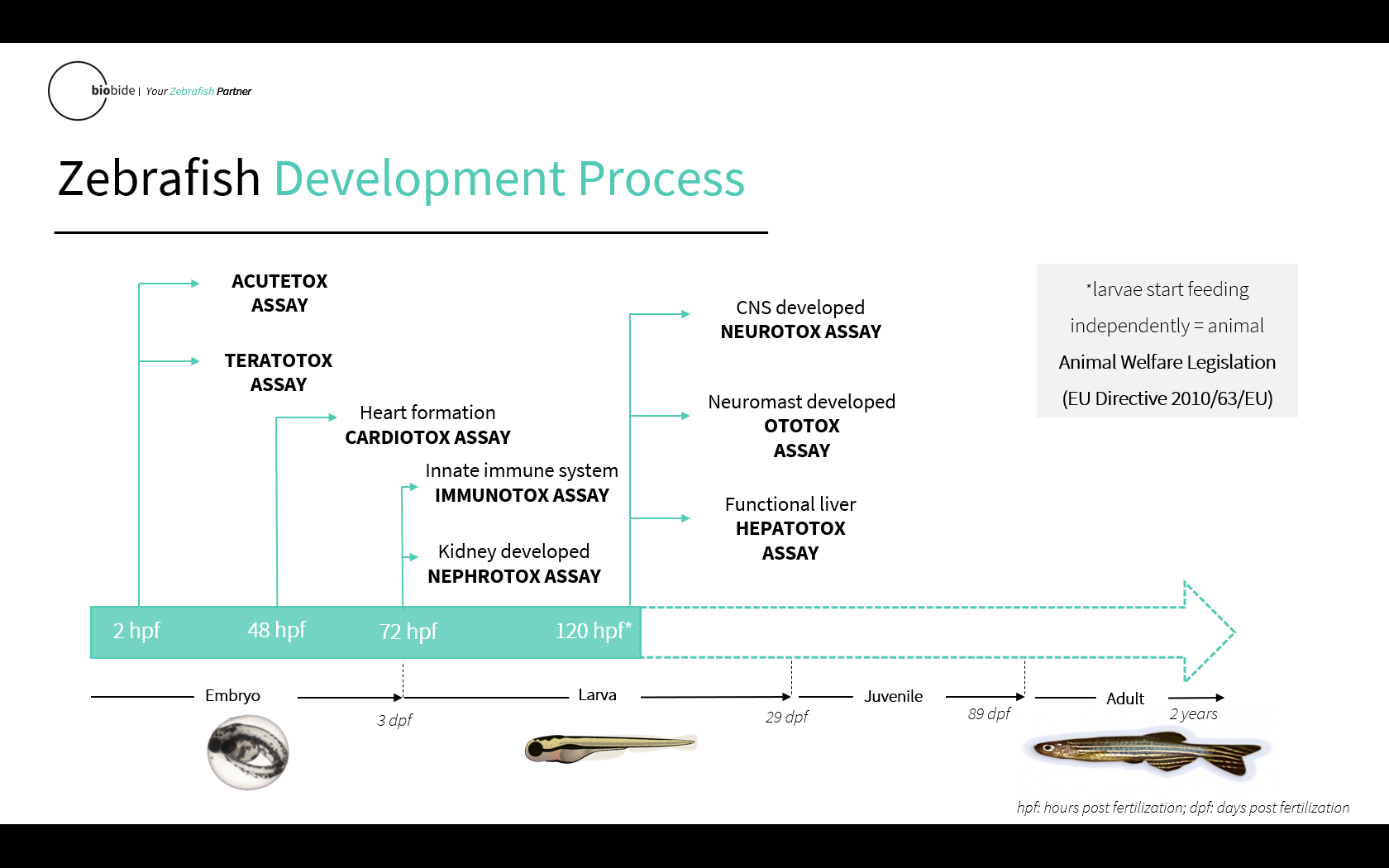 ---
SaferWorldbyDesign
SaferWorldbyDesign integrates in silico and in vitro methods to develop standard and premium Integrated Approaches to Testing and Assessment (IATAs), including methods that support ingredient and formulation screening and testing, product design and the preparation of Regulatory Dossiers.
---
Disclaimer
Edelweiss Connect GmbH is registered as a limited company with Handelsregisteramt of Kanton Basel-Stadt
Swiss ID (UID) number: CHE-114.414.615
Copyright | SaferWorldbyDesign 2022