SaferSkin
An integrating application which supports the determination of key safety properties of skin, including irritation, tolerance, penetration, metabolism and sensitization. SaferSkin™ integrates in silico and in vitro methods and services in one application, supported by a harmonised data infrastructure and an expert consulting team.
---
About SaferSkin™
Safety assessment for skin irritation, penetration and sensitization
Our labs serve you with up-to-date in vitro assays, computational toxicology and PBPK methods, consumer testing, and regulatory toxicology assessments. Our mission and expertise is to ensure consumer safety by identifying potential dangers in your chemical formulations and evaluating the safety of your finished products.
We will provide step-by step assistance for your projects in cosmetic and pharmaceutical development – while maintaining full compliance with all regulatory requirements. At your disposal is a diverse portfolio of assays and methods, ranging from the well-established to the most cutting-edge.
All techniques meet the stringent criteria of modern science and are performed to the highest professional standard. We are devoted to providing an excellent, transparent and personalized service.
What we provide
Formulation and ingredient modelling, testing and assessment
Expert study design, consulting and regulatory reporting
Tiered strategy of in silico and in vitro based modelling and assessment for skin irritation, penetration and sensitization
In vitro skin sensitization assay testing according to OECD guidelines and GLP standards (DPRA, KeratinoSens, h-Clat)
In silico based modelling using defined approaches according to industry best practices
Advanced omics-based assay testing of ingredients and formulations
Evaluation of advanced materials including nanoforms
High quality harmonised data integrity and provenance supported by EdelweissData™
Available Assays
In Vitro Testing
In vitro sensitization assay testing according to OECD guidelines and GLP standards
Our laboratories historically specialize in in vitro studies. We offer a portfolio of assays ranging from the well-established to the most cutting-edge, guided by in silico modelling.
Some assays are regulatory compliant to ensure safety and tolerance of finished cosmetic products. We can evaluate dermal absorption and delivery of a test substance using excised skin.
In order to determine the possibility of peripheral effects during dermal administration of test compounds, it is essential to evaluate the potential of transcutaneous passage of compounds. Our in vitro methods can measure the diffusion of chemicals across different skin models. Transcriptomics experiments can reduce the uncertainty in assay results using mechanistic gene signature analysis.
Available assays
Our in silico modelling and in vitro testing workflows are anchored to key events of Adverse Outcome Pathways (AOPs)
We can apply a variety of algorithms and machine learning techniques to SaferSkin™ datasets supporting the building of reference and customised models
For skin sensitization we have reproduced the leading defined approaches developed and used at industry leaders such as P&G, BASF, Givaudan and Shiseido and including a well-documented and easy-to-use comparison of model results
We have leading expertise in developing and validating QSAR models
We apply our machine learning expertise to the development of models in SaferSkin™ applications including customised versions for customers
Our AI team has competency in extracting targeted knowledge from information collections (documents, abstracts etc.) and organising it as structured information e.g., available to applications from a customised EdelweissData™ instance
Our EdelweissData™ approach to data management organises all data within our system using best data practices and standards
All metadata and data is harmonised and aims for completeness and integrity
Data processing workflows are organised as reproducible in silico protocols with instances stored within the system for future reference
All in silico and in vitro protocols are fully described and stored in the system
Secure customer data management solutions can be provided through premium customer accounts on a secure cloud
Strong business cases supporting value gains for data-driven decisions supported by weight of evidence
Evaluation of uncertainty in current assessment based on Bayesian Network and AI methods
Business Case workflow for use of New Approach Methods (NAMs), Integrated Approaches to Testing and Assessment (IATAs) and Read Across to reduce uncertainties in recommended safe level of use of ingredients in formulation
Integrated Testing of key ingredients and formulations available in workflows orchestrating remote testing and return of data, models and reports to system
Formulation testing for Skin Irritation and Tolerance
SENS-IS Assay Testing of Formulations
Experimental Design, Modelling and Data generation for assays
Bayesian Network analysis of Value of Information of in vitro and in silico evidence contributions to IATA for Formulation Ingredients and Formulations including Omics extensions such as from SENS-IS
Predictive modelling - building of models based on assay data including Omics and PCR data (e.g., using defined methods such as Bayesian Network, Regression, Voting, Decision Tree, Neural Net)
Evaluation of mixture effects and formulations
Evaluation of natural products
Extension to complex materials – e.g., nanoforms and physical-chemical characterization
Experienced cross-disciplinary expert team (business, science and engineering) available for systems development, customization and project management and delivery
Innovative solutions for in vitro safety and efficacy testing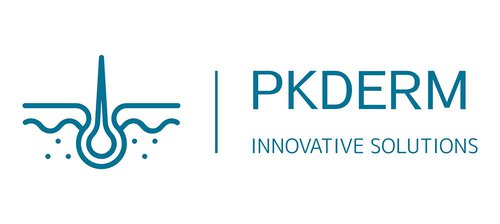 PKDERM is a French private company that provides smart innovative solutions for in vitro safety and efficacy testing.
Created in 2018, PKDERM relies on the expertise of more than 20 years of its founder, Dr. Hanan Osman-Ponchet. As a former leader in metabolism and pharmacokinetic for large pharmaceutical companies, PKDERM's CEO has developed and tested many alternatives to animal experiment models allowing a reliable and secure evolution from in-vivo experimentation to in-vitro experimentation.
PKDERM Laboratories are located in Grasse, in the south of France and aims to support partners in the area of cosmetics/Personal care, dermatology, pharmaceutical, chemical, agro/petrochamical, and medical device industries.
At PKDERM, we are familiar with an array of different assay systems to evaluate the safety and efficacy of new products. This allows us to work with our clients to determine the optimum assay that best fit their needs.
Our acknowledged experience with our worldwide network of multidisciplinary partners enable us to rapidly support our customers confronted with new urgent testing needs.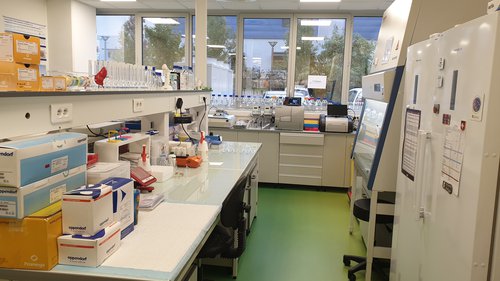 Our biological models include but not limited to:
2D culture of human skin cells (keratinocytes, fibroblasts, melanocytes),
3D human skin equivalent models, excised human skin,
2D and 3D human hepatocytes,
2D and 3D human lung models and
precison-cut lung slices (PCLS).
Our in vitro safety testing includes but not limited to:
dermal absorption,
skin and eye irritation,
skin and lung sensitization,
cytotoxicity, phototoxicity,
endocrine disruption,
drug metabolism,
drug transporters and
drug-drug interactions.
Our in vitro pharmacology/efficacy testing includes but not limited to:
dermal and nail absorption,
inflammation,
pigmentation,
ageing,
wound
healing,
lung fibrosis …
We provide personalized service for every client and every project and we support the development of new products from the initial reflection and conceptualization to the data promotion and publication. We perform standard testing services as well as optimizing and validating new alternative assays.
On the other hand, PKDERM offers scientific and project management services related to alternative methods to animal testing and provides workshops and practical training on the use of in vitro methods.
State-of-the-art non-animal tests for assessing a substance's allergenicity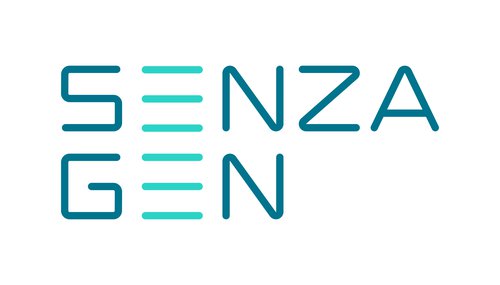 SenzaGen is a Swedish biotech company that provides state-of-the-art non-animal tests for assessing a substance's allergenicity. The GARD® test method combines genomic data from human cells with machine learning for a unique capability to identify and analyze whether a chemical could cause allergic reactions on the skin or in the respiratory tract.
With excellent predictivity, GARD® meets needs in several industries and helps companies develop, produce and deliver safer, ethical and more sustainable products. The GARD® tests are performed in SenzaGen's GLP-approved lab and by selected partners in Europe and the US. SenzaGen has its headquarters in Lund, Sweden and a subsidiary in the US.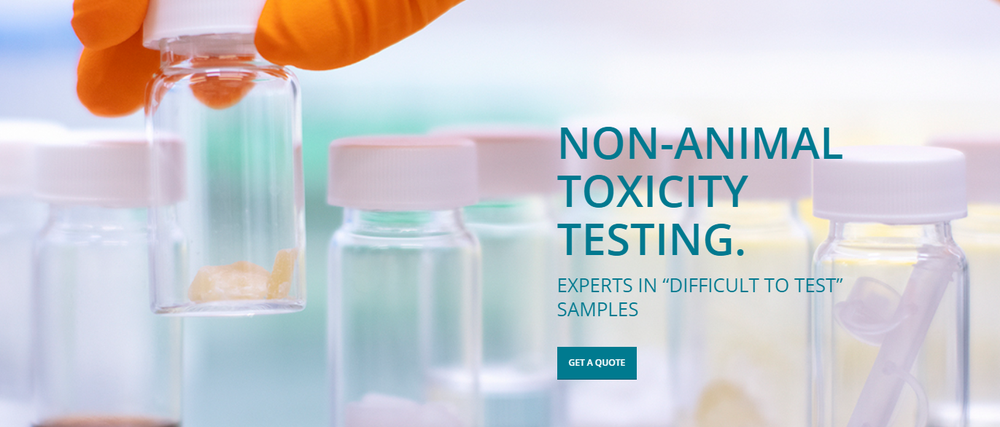 KeratinoSens™
by Curio Biotech Ltd
Curio Biotech Ltd
Founded in Jan 2017, Curio Biotech Ltd is a GLP ready Swiss Contract Research Organization (CRO) located at BioArk (biotech park), Visp, Switzerland. It provides in vitro testing services to Cosmetic, Pharma (small and large molecules) and Diagnostic industries using proprietary culture media and primary human cell based 3D co-culture models. In vitro services focus on basic research, drug discovery, toxicity, pharmacology in the areas of Dermatology, Immuno-oncology and Regenerative Medicine.
Furthermore, Curio Biotech offers a variety of batch/lot release tests like potency tests for Bio-pharma industry, Biocompatibility tests and other regulatory OECD tests.
Allergic contact dermatitis (ACD) is a common skin disease with a significant socio-economic impact. ACD is induced by repeated skin contact with an allergen (hapten, pro-haptenor complete allergen). The assessment of the skin sensitizing potential of haptens such as industrial chemicals, agrochemicals, and cosmetic ingredients is crucial in order to define their safe handling and use. With the ban on use of animals for cosmetics testing in Europe, USA and several other countries, the application of in vitro methods have become indispensable for the hazard assessment of chemicals used in consumer skin care products.
An Adverse Outcome Pathway (AOP) is an analytical construct that describes a sequential chain of causally linked events at different levels of biological organisation that lead to an adverse health impact. AOP for skin sensitisation initiated by covalent binding of chemicals to proteins, assesses the weight-of-evidence supporting the AOP, identifies the key events (KE), and identifies databases containing test results related to those key events. AOPs can be incorporated into chemical category-based assessments or integrated approaches for testing and assessment.
The following are the KE of AOP leading to skin sensitisation after skin penetration (OECD Guideline test No.428. OEC).
| | | |
| --- | --- | --- |
| KE 1 | Haptenation-attachment of allergen to skin protein | OECD Guideline No. 442C |
| KE 2 | Epidermal inflammation-release of pro-inflammatory signals by epidermal keratinocytes | OECD Guideline No. 442D |
| KE 3 | Immune recognition of allergens, Dendritic cell (DC) activation and maturation | OECD Guideline No. 442E |
| KE 4 | T-cell proliferation: clonal expansion of hapten-peptide specific T-cells | |

The KeratinoSens™ cell line addresses KE 2 that occurs in the epidermal keratinocyte gene expression associated with specific cell signalling pathways. The KeratinoSens™ cell line is a cell line derived from human keratinocytes that contains a stably transfected luciferase gene under the transcriptional control of a constitutive promoter fused with an ARE (an antioxidant/electrophile response element). Once a sensitizer binds to the ARE, the luciferase gene is upregulated. Upregulated luciferase activity is measured using a standard substrate. Based on the results, the test chemical is classified as a Positive sensitizer if the activity is more than or equivalent to 1.5 fold induction or as Non-Sensitizer if it is less than 1.5 fold induction.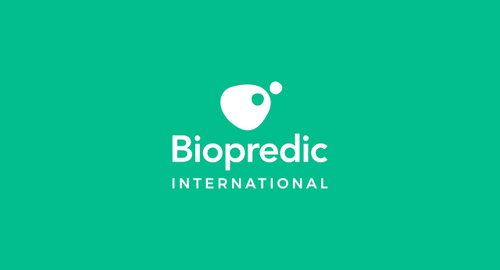 Supplier of human and animal skin products and exclusive worldwide licensor of HepaRG™
Biopredic International is a French privately-owned biotechnology company founded in 1993. Biopredic's expertise was initially based on primary hepatocyte cryopreservation and quickly grew to encompass the isolation, production, and distribution of fresh and frozen human and animal biological products, including tissues, primary cells, cell lines, and reagents.
Eurosafe is a GLP-certified (A level) Contract Research Organisation (CRO), specialised in the testing of human and animal pharmaceutical products, cosmetics (ingredients and finished goods), food supplements, medical devices and biocides. Eurosafe provides state-of-the-art in-vitro ADME tests for chemical compounds, safety tests, in-vivo efficacy and tolerance studies, toxicological expertise as well as consulting services on the European regulations. Eurosafe is one unique CRO that covers several services organized around 3 specialties: - In vitro assays - Tests on volunteers - Toxicological expertise and regulations
Edelweiss Connect is a Swiss company located in Basel, specialised in developing and implementing integrated scientific and technology solutions for industrial use and regulatory acceptance in areas of significant societal and market impact. Our mission is to provide solutions addressing a range of important industrial safety problems supporting a safer intelligent design and risk assessment of products and their use (https://saferworldbydesign.com/). Towards this goal, we work with our partners to provide a central place and platform where problems can be solved based on a combination of in silico and in vitro new approach methods. We have extensive experience in scientific research and innovation integrating data, in silico and in vitro methods, and related infrastructure into solutions, and have been involved in organising scientific, technical, and knowledge management solution development projects since 2008. Edelweiss Connect provides the expertise and experience to initiate, coordinate and manage large collaborative research projects, with partners from industry, government, and academia. Our goal is to incubate high-impact products, services, and solutions at the forefront of innovation, with sustainability and responsibility. EdelweissData™ is a unique platform for managing, harmonising, and integrating data and is the foundation for our solution-based products and activities. In addition, we recently launched SaferSkin™, a cloud-based application for the integrated skin safety testing and assessment of ingredients and formulations. We are also committed to human wellness and supporting the conservation of diverse ecosystems, wildlife, and biodiversity for future generations.
React4life is an Italian biotech company founded in 2016 after more than 15 years of R&D by Silvia Scaglione and Maurizio Aiello, together with a multidisciplinary team of experts, with the ambition to turn the promise of biomedical research into concrete benefits for society. Scientists can finally rely on a new enabling technology to recapitulate human biology in the lab: MIVO® (Multi In Vitro Organ), the next generation of organ-on-a-chip. This cutting-edge microphysiological system enables researchers to overcome the limits of current in vitro assays and animal models. It improves the reliability and predictivity of several applications: pharmaceutical drug-testing, personalized medicine, novel immuno-oncology therapies, cosmetics, dermatology, and nutraceutical.
In vitro assays
SaferWorlbyDesign provides In vitro testing/assays on compounds and formulations for the cosmetics, pharma, medical device, chemical, and food industries.
More
Tests and Services
SaferWorldbyDesign integrates in silico and in vitro methods to develop standard and premium Integrated Approaches to Testing and Assessment (IATAs), including methods that support ingredient and formulation screening and testing, product design and the preparation of Regulatory Dossiers.
More
Tissues and Fluids
Human skin samples, offered in our shop, are collected from patients who have undergone cosmetic surgery. We also offer additional services.
More
SaferWorldbyDesign
SaferWorldbyDesign integrates in silico and in vitro methods to develop standard and premium Integrated Approaches to Testing and Assessment (IATAs), including methods that support ingredient and formulation screening and testing, product design and the preparation of Regulatory Dossiers.
---
Disclaimer
Edelweiss Connect GmbH is registered as a limited company with Handelsregisteramt of Kanton Basel-Stadt
Swiss ID (UID) number: CHE-114.414.615
Copyright | SaferWorldbyDesign 2022